---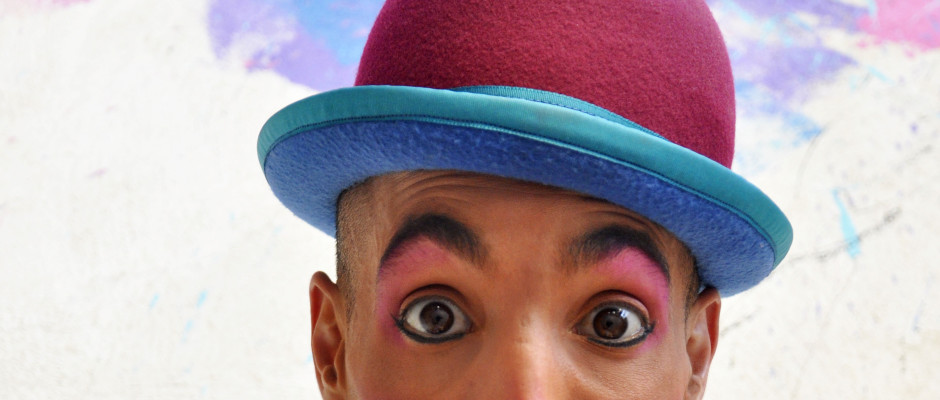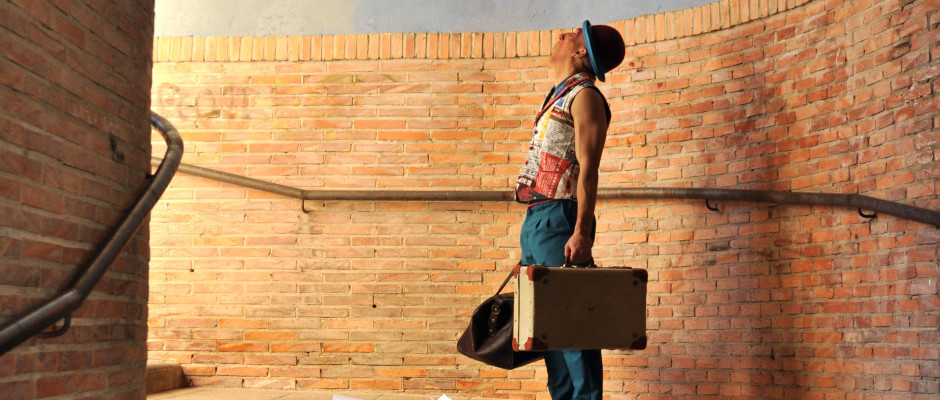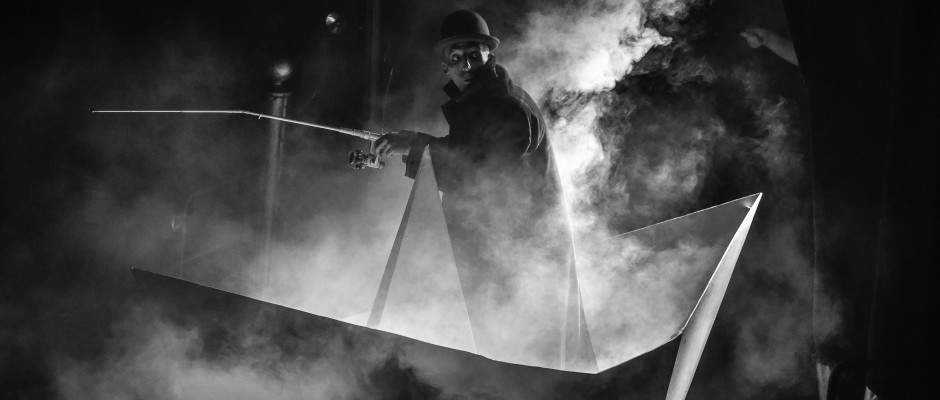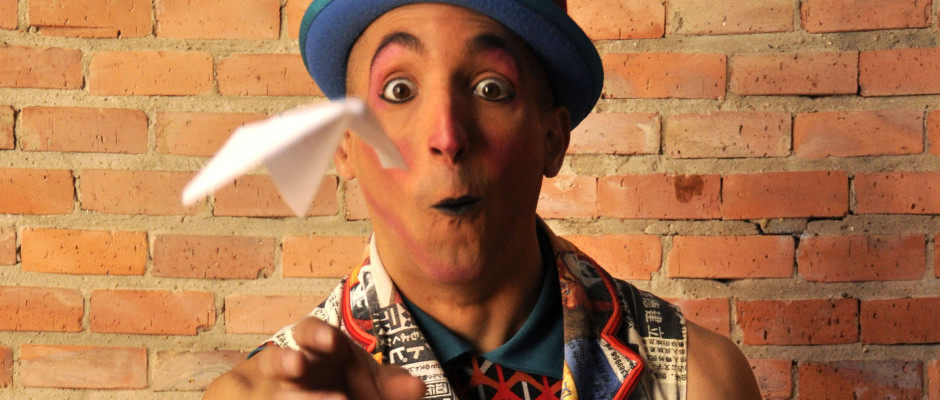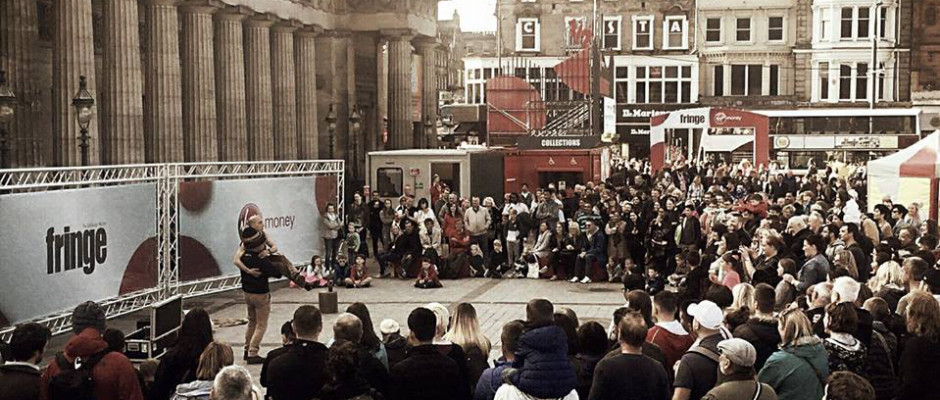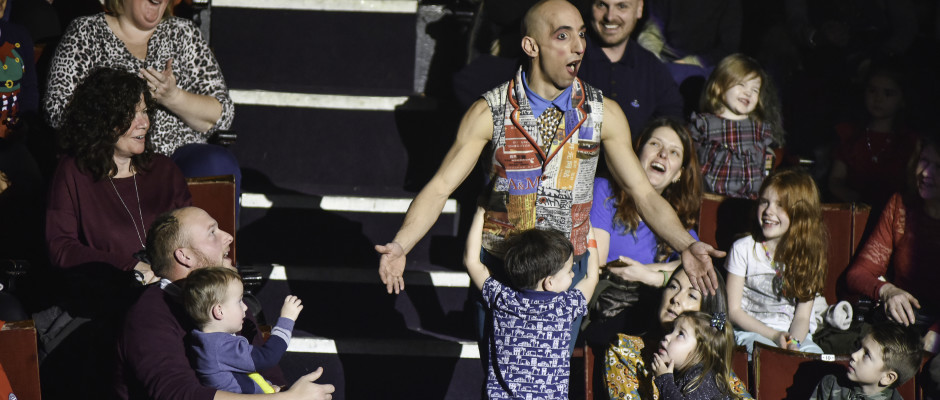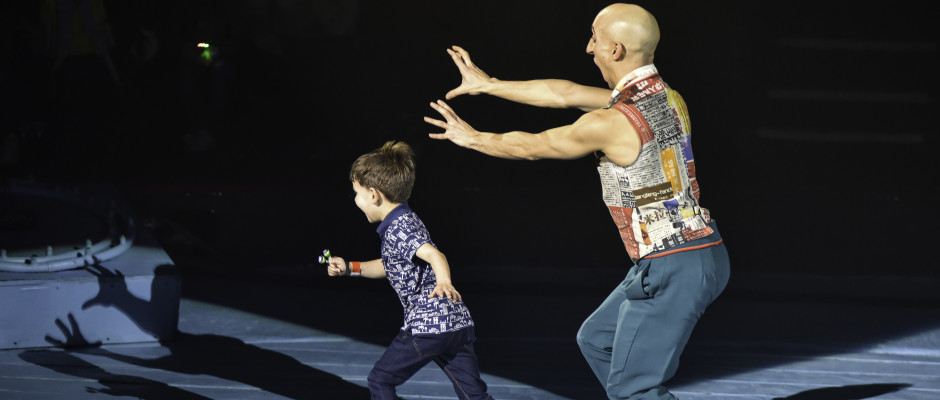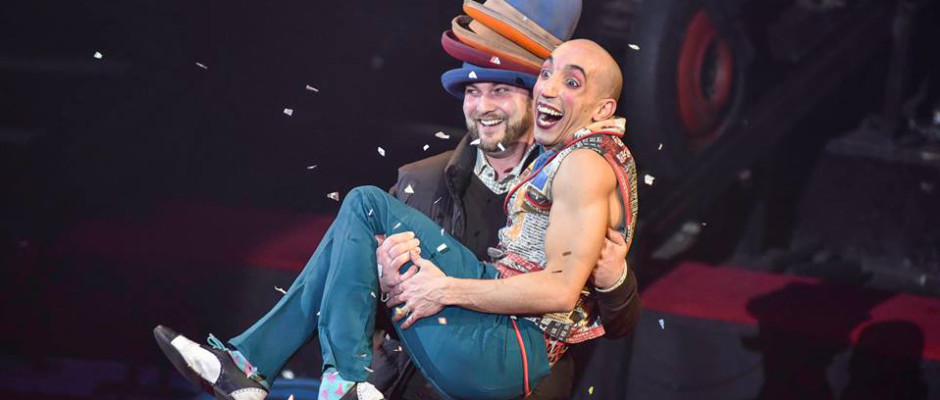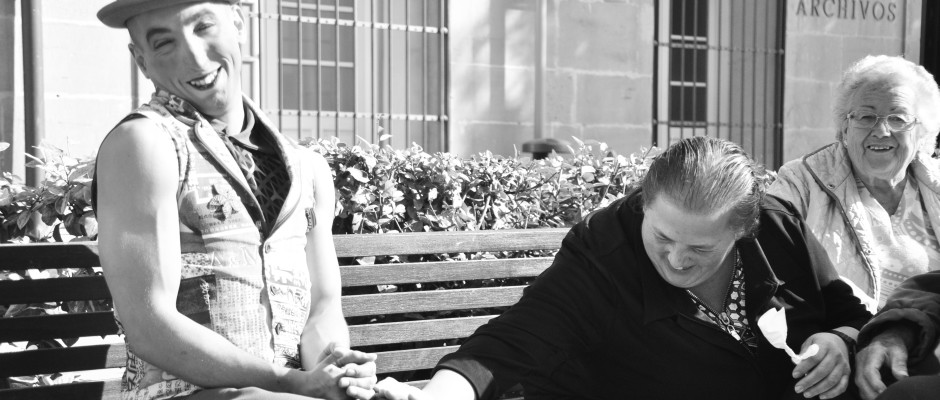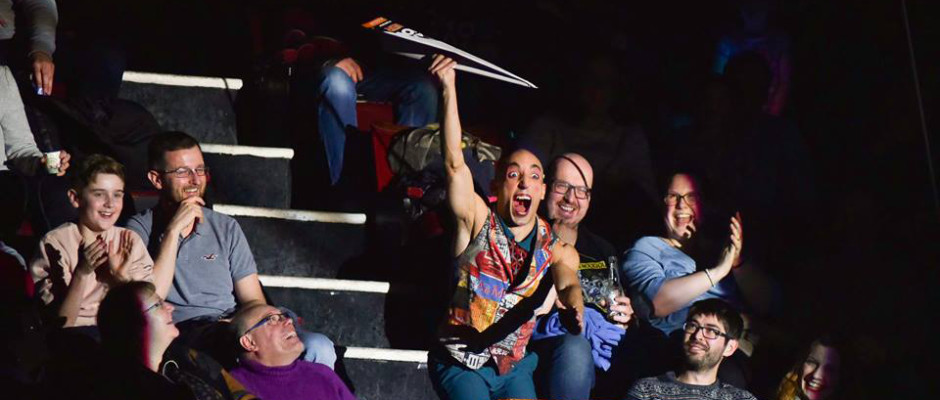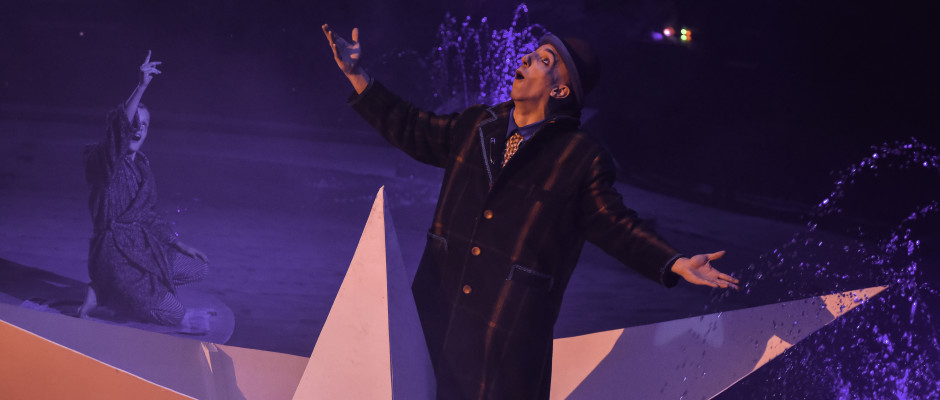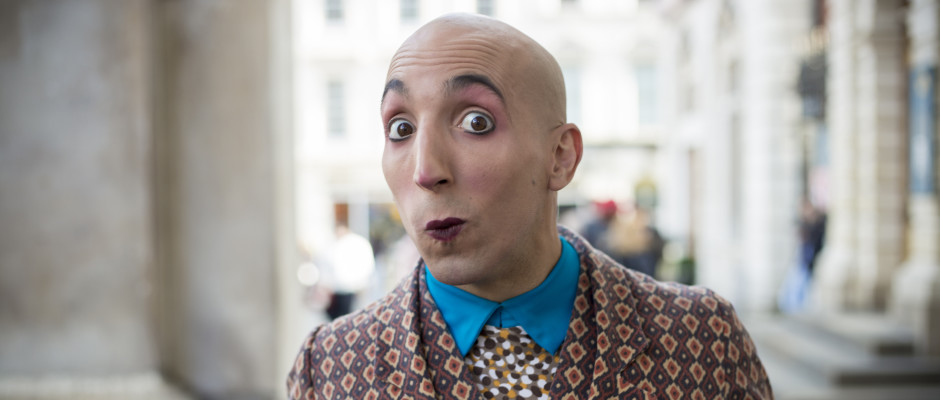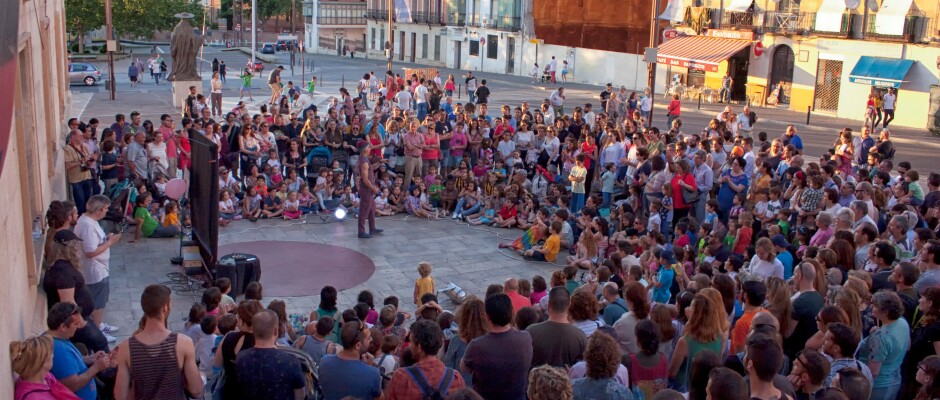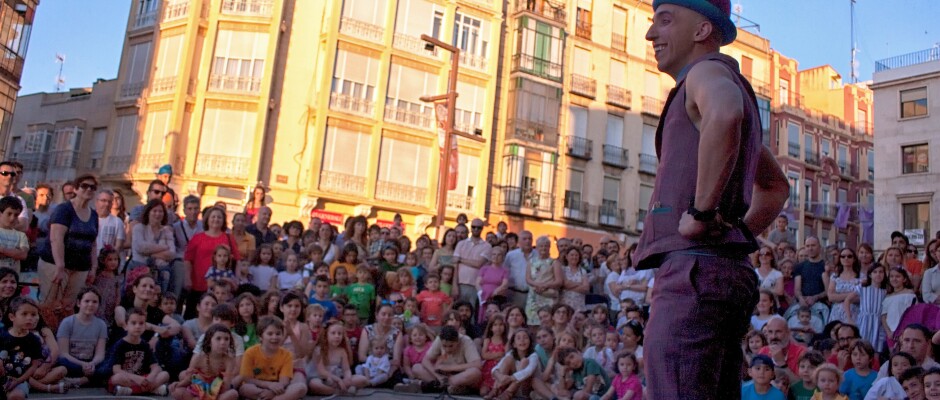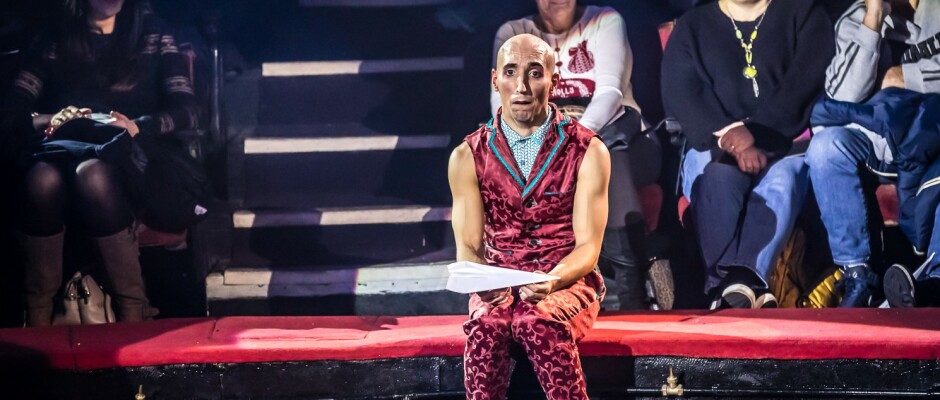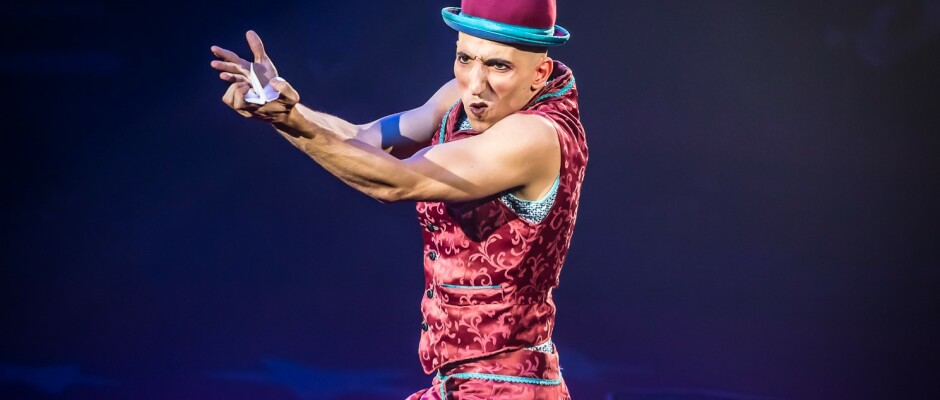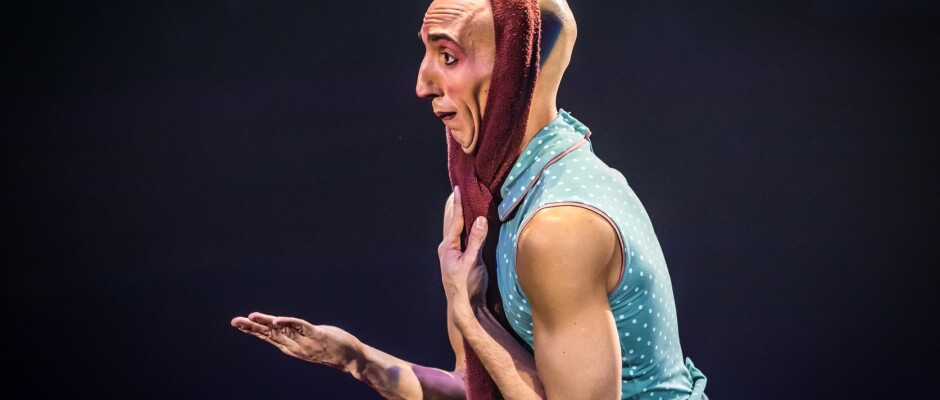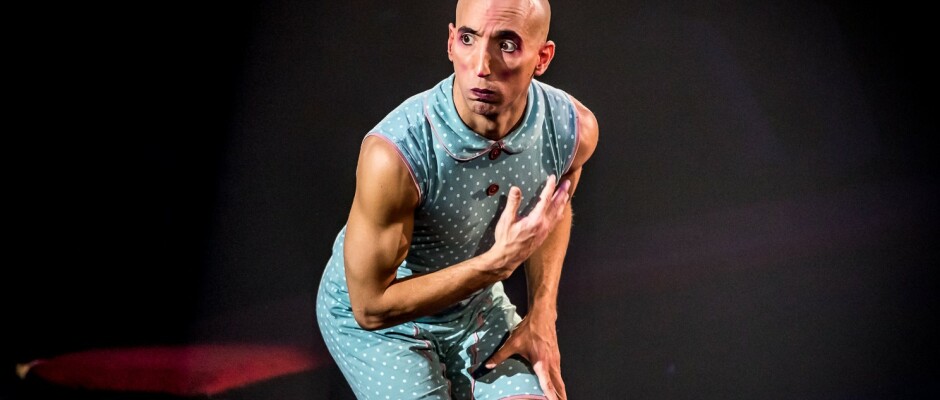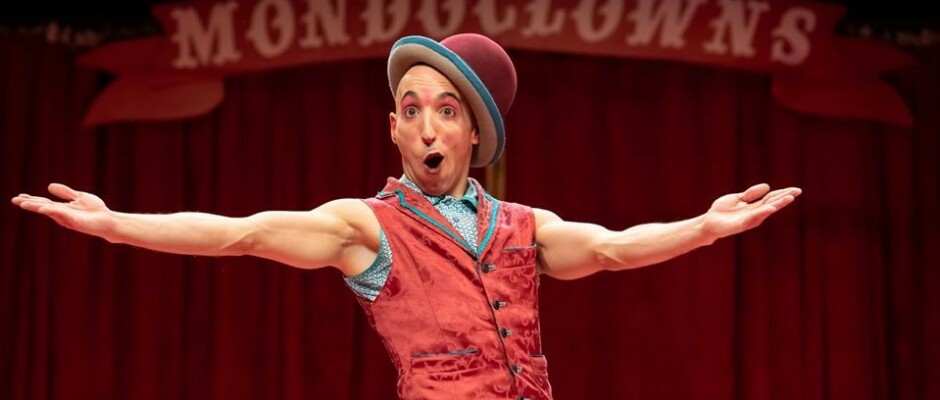 ---
---
¿Who is Hugo?

Absent-minded?
Curious?
A singular character that discovers the stage… A place to play…
And the spectator… His public, his accomplice, his challenge..The essence.
Eccentric acrobat,
Restless and naughty Comedian, original, daring and passionate.
He needs a constant connection with the spectator; to play and give it all in return of…
An unexpected gesture?
A light smile?
A bunch of applauses never ment so much…
With a thorough training in gestural theatre and míme,
years of physical and acrobatic preparation…
An deep work on the game with objects, manipulation…
This character, HUGO
It invites us to play…
To build a time of adventures, imaginary moments and unbeliable situations…
Suggesting some airs of nostalgia, very close to the silent movies…
He will take us to a universe loaded with paperplanes,
hats, acrobatics, newspapers,
suitcases, grimaces, magic, conffetis, laughter…
Creating a space for a surrealist and absurd game, where all is possible.
He wants to play?  ARE YOU ON IT?…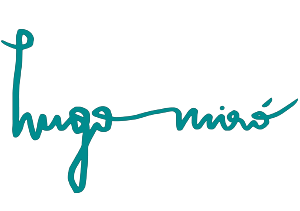 ---
---
What does Hugo?

– Street –(Outdoors)
INDEX CARD And TECHNICAL NEEDS
TITLE: HUGO!
GENRE: COMEDY / THEATRE-CIRCUS
LANGUAGE: GESTURAL
FOR ALL THE PUBLIC
STREET / OUTDOOR
-DURATION: 45 min
-SETTING: 80 min
-DISASEMBLING: 50 min
-SPACE: Smooth and flat floor. 7m x 7m
-OTHERS: Suply electrical current; Dressing Room for two people.
CREDITS
-INTERPRETER: HUGO MIRÓ
-TECHNICIAN: DANIEL DEL RÍO
-DRESSMAKER: DORA MARTINEZ
-PHOTOGRAPHER: VIRGINIA GORJÓN
-VIDEO: CONTRAPICADO FILMS
-DESIGN: ISRA / ALLIMITEDELLIENZO
ADRIÁN RAZOLA
PABLO SUAREZ
-IDEA AND DIRECTION: HUGO MIRÓ
---
---
Biography

All this born from the mind and work of Hugo Miró, artist and person from Guadalajara, Spain.
Hugo started offin the circus world self-taught, but along his career, he has taken varios courses reagarding different disciplines…
Although Hugo was always more curiosity about the world of comedy, and of course, the clown world…
This led him along a different path, and made him focus more on a personal quest…
He has worked, shared and learned from different " teachers " such as Leandre Ribera, Churry Silva, Vasily Protsenko. . .
During his carrer he has participed in numerous projects and with different companies, some renowned such as cía Ale-Hop or Jorge Blass.
*He has worked as Headline Comic / Clown in different Circus such as:
·Cirque Imagine (France 2019), Hippodrome Circus Great Yarmouth (UK 2017 & 2018)..
*Or with the same role, in Festivals like:
4º y 5º Mondoclowns Festival (France 2019, 2020),
Mondoclowns Festival at Chateau du Duras (France 2019)..
*And with his Solo Show, he has participed in different festivals around the world, some renowned such as:
-Aufgetischt Festival – St.Gallen, Switzerland
-Clown International Festival "3 Dias de Farándula",Canarias *Audience Award
-Taichung World Flora Exposition, Taiwán
-Chuncheon International Mime Festival, South Korea
-Sibenik International Children's Festival, Croatia
-Big Top Festival, England Tour
-Festival Circalle, Spain
-Sharjah Fringe Festival, Arab. Emirates
-Festival Anniversary Oman Avenue Mall, Omán
-Dubai Marina Street Festival, Dubai
-Festival "Eid Al Adha", Qattar
-British Grand Prix Fórmula 1, UK
-Edimburgh Fringe Festival, Scotland
---
---
How do I contact him?

---